amethysting.livejournal.com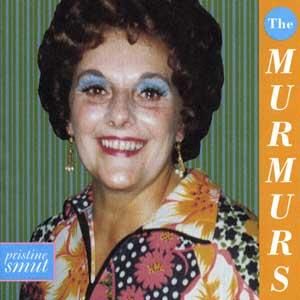 Genius
The Murmurs
Pristine Smut
1997
I cracked.
I tore the scant number of scribbled-on pages out of my Moleskine so that I could start afresh.
I must admit, I'm kind of disappointed.
I held tight to a lot of self-constructed ideas regarding perfection for a long time and I thought I had managed to let go of all of them, or at the very least,
most
of them (I mean, in all fairness, I
have
made progress; I shouldn't get over-dramatic here, it
was
just a few pieces of paper).
Something that is imperfect (found to have some fault or flaw--usually something I've made) has a habit of becoming an annoying itch incessantly scratching the back of my skull. I focus on it unnecessarily, even when I know full well that it is not all that big of a deal. Really, I am not as bad as I was in the past. For instance, if a meal I've made doesn't quite turned out as planned, I resist the urge to dump the entire thing into the garbage bin and don't let it trigger bigger issues. Every once and I while, though, something like the way my handwriting looks or the way I've written the date at the top of a page has an adverse effect, cultivates a sense of unease that cannot be abandoned until I set it right.
But, that's kind of dumb. I mean, "perfect" is such ridiculous, amorphous concept that has no bearing on anything, really. It's unattainable. And, in the grand scheme of things, why would anyone ever
want
to achieve perfection anyway? I like the idea of striving, trying--not for "perfect" but for...
more
? Worrying about "perfect" would put such a damper on that process because "perfect" is absolutely stifling.
Why this song, then? I think
part
of overcoming the need to cling to "perfect" is letting in things that make you uncomfortable. I remember ordering The Murmurs's album "Blender" (probably from the now defunct Sam the Record Man) because I was working my way through the Lilith Fair program. I systematically explored the list of participating artists, hoping to discover new
music. I loved that the CD came in a pink-tinted plastic case and, upon listening to it, I quite liked Leisha Hailey and Heather Grody's delicate and girly voices and the relative simplicity of the music and lyrics. BUT, I (stupidly) dropped this one like a hot potato when I found out that Leisha Hailey's
girlfriend
was K.D. Lang. Suddenly she didn't fit in to some accepted standard that had a place in my head (surely it is more complicated than that, but for the sake of this post, that is what I am going to say--for now, anyway).
"Genius" embraces the beauty of being strange or different ("She's kinda freaky/She's kinda weird/But I don't know/I think she's a genius") and the idea that something wonderful can come from something that isn't customary or someone's idea of perfect (if that makes any sense at all--it feels like this post is trying to go in a million directions at once).
All that to say: messy pages, neatly printed pages...both are equally beautiful (the pages are becoming a bit of a metaphor here, haha). Getting the words out (whatever those words or ideas may be) is what actually matters.