amethysting.livejournal.com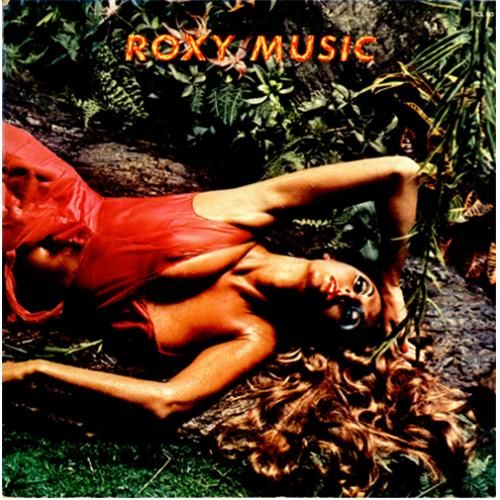 Mother of Pearl
Roxy Music
Stranded
1973
Oh.
My.
God.
Today is the day I discovered Roxy Music.
This is the week I discovered
How I Met Your Mother
.
I mention the latter because it is what led me to the former.
Both came at a time when I thought that nothing could get to me. That I was detached, somehow. That nothing could provoke or stir; bring me outside myself--and inside myself, all at once.
I have these periods (they are shorter and shorter; I don't wallow in them as much) where it feels like I can't really reach out to anything and that nothing reaches into me. But, today, I heard a snippet of "Mother of Pearl" on the the season one finale of
How I Met Your Mother
and it was like being jostled awake. Just hearing, "Oh, mother of pearl/I wouldn't change you for another girl" made me reach for the computer so that I could find the song that made me feel something (bless the internet...like, remember the time
before
? Where you could hear a song in a TV show or a movie and never hope to find it?).
I just...
I've listened to this song a dozen times consecutively since finding it and it continues to tickle my intestines. It makes me want to cry and dance; smile and throw my arms wide.
And it's not that Roxy Music is some entirely mysterious, unheard of band...the album art of
Country Life
is very familiar (ahem, haha). It's just that this is the time I "found" them. The moment I let them in. The moment I
needed
to hear this song (not to be overly dramatic or anything). I want to somersault or cartwheel. And, the thing is, I haven't even listened to
that
much of their music. It's like, I just
know.
That this one is special. This one is a life-changer.
"Mother of Pearl" starts off as a semi-creepy (really, though), straightforward rock song. I love the
Rocky Horror
-esque tone Bryan Ferry adopts. It's fast, upbeat, complete with guitar solo and pounding drums. But, the speaker asks questions...his tone and those questions are what make the first part something different, off-kilter. Then, the music shifts--it is a sudden shift, but, funnily, doesn't
seem
sudden. This part of the song makes me feel...it's indescribable. The pace of the lyrics, the subtle organ, the thump of that drum, even the sound effects, make me swoon. The lyrics burrow into my bloodstream, make me want to fill myself up with art and words. By the time we get to that David Byrne-esque xylophone (it makes me think of "Glass, Concrete, and Stone"), I am a puddle. Or, rather, a puddle with a fallen power line running through it; charged, but still.
"And a place in your heart dear/Makes me feel more real"