Aug. 28th, 2013

amethysting.livejournal.com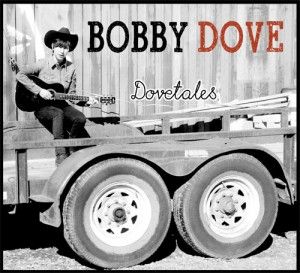 Song for Brandy
Bobby Dove
Dovetails
2013
It is no secret that
I love NDG
.
For me, it is a perfect fit.
I always felt a little out of place in the suburbs. Everything was so bland, uniform, contained.
In the city--and NDG in particular--the weird is celebrated, embraced, encouraged.
I love that. And I love how the idea that we are "free to be you and me" here makes me feel.
This past Sunday, I happily stumbled upon "Country En Ville" (I stay "happily stumbled" because I sought out the event the day before. When I couldn't find any cowboy hats or musicians I concluded that I had missed it). I knew of the event because I wanted to see a coworker's band perform. A stage was set up in Girouard park (above that concrete pit-area where break dancers congregate). Walking towards the small stage I passed a hand-painted banner that read, "Cheap Arts Collective" and a tent set up to give away free slices of watermelon. I found a shady spot to sit and realized that I happened to arrive just as the first band was taking the stage. A Cajun group followed the opening country-bluegrass trio and then, the presumed organizer of the event (a smiling man in a dusty brown cowboy hat), announced that Bobby and Eddy would be up next. I flipped open
Fingersmith
and alternated between reading and sneaking glances of the crowd--old men and women with walkers and canes; children with their faces painted; mothers pushing strollers; side-burned guys taking surreptitious sips from green beer bottles.
On stage, a twenty-something guy holding an upright bass and a short-haired girl in aviator glasses and a black t-shirt. Now, I don't want to make assumptions about anyone, BUT in the last little while--perhaps in acknowledging my own sexual identity--I find myself sensitive to, and in search of, media and people and stories I can relate to. I saw Bobby Dove on that stage and had a little twinge of excitement; maybe, just
maybe
, she would sing songs that resounded with me in a very specific way (let's be frank, here--what I mean is in a big gay way).
SHE DID. Dove's music is traditional-sounding country but, at the same time, is something unique...an interpretation of country distilled through her own experiences? (if that makes any sense at all). I love that voice; like Neko Case, but with a more nasal twang? "Song for Brandy" is becoming a favourite; the story of the excitement and nerves that come with the start of a relationship (a bean one!). When I hear lines like, "I want to kiss her and I can't even look her in the eye" I am this happy, beaming bundle. A
her
singing about a
her
! Someone making art about who they are, really.
When Dove announced that she would be selling CDs after the show, I knew I would buy one (that is an amazing feeling in and of itself--that you've been transformed by a piece of art, that you know you
need
to have it in your life; that you need to do what you can to support this local artist; that there is art out there to support).
Midway through their set, Bobby and Eddy were joined by the "Cheap Art Collective"--adults and children came running, skipping, fluttering out in front of the stage in handmade costumes. They performed coordinated movements with flags (bits of fabric glued to pieces of wood--remnants from a household remodel). The crowd cheered. I smiled hard and clasped my hands and thought my heart my burst. It was so weird and goofy and slapdash and wonderful. A perfect moment. I wanted to take up the whole of the world and squeeze it tight.

cabaretlights.livejournal.com
Something Good
Bella Nova
Beautiful Star
2004
♥
: When I was downloading insane amounts of music from sites like mp3.com, back in 2005 when I first got highspeed internet, I came across some absolutely stunning gems.
Stunning
gems, by artists who seemed to...disappear into nothing. Bella Nova? Maybe you know them, but I certainly didn't then, and it seems like they've got nothing going on now. No Facebook or Soundcloud, no Wikipedia entry -- just a vague description on their CDBaby page:
"
A trip-hop soul duo with infectious melodies ala Zero7 and Koop combining organic instruments such as Rhodes and classic Fender amps with new school electronic production. Bella Nova is at the forefront of a new breed of electro-pop."

...god, doesn't that sound amazing?! What happened to them??
Maybe they just got lost in the surge of new electro-pop (funny to think of it being a "new breed" back in 2004, but I guess this song is ubdeed a precursor), or maybe they only had an album's worth of music in them. Who knows? I don't even have the rest of the album, just this lone song downloaded from a spree years and years ago. I've always loved it; it screams "September" to me -- the beginning of fall. The beginning of something good. And it's a love song, but today, I am listening to it as a teacher at the start of a school year: a maybe. A what if. "An inclination that I am starting something good", this year. Maybe. Just maybe.
Sometimes I write posts to tell a story, sometimes to share a song. This time, it's to share a song -- this stunning gem of a song, by a band who seemed to disappear, and what a shame, SHAME that is. At least they left this behind.