amethysting.livejournal.com posting in

5pm_weds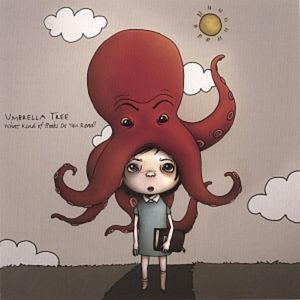 A Horse That Will Come When I Whistle
Umbrella Tree
What Kind of Books Do You Read?
2006
No, not
that
Umbrella Tree (i.e. the Canadian children's television show,
Under the Umbrella Tree
, that ran from 1986-1993
--
featuring
Holly
(upon reflection, I think I had a major crush on her when I was a kid), Jacob the bluejay and Gloria the gopher and Iggy the Iguana).
This
Umbrella Tree is a now-defunct band from Nashville. I only have this one song by them and, despite that fact, was disappointed when I recently found out that the band had broken up. For a few years--around 2006, I think--I downloaded these monthly Indie Rock Playlists from some torrent-based site. The playlists featured hundreds of songs and, while many of the songs and bands I came across were pretty forgettable, some stood out. Sometimes I discovered an artist and sought out their entire discography. Other times, like in the case of Umbrella Tree, my interest never went beyond that one song.
I heard "A Horse That Will Come When I Whistle" again a few days ago when I was listening to a mix CD I made in August of 2008 and was just so completely thrilled over how good it is. It is cutesy without being nauseating and the lyrics are quite smart (I love that the song is this kind of one-sided dialogue; an introduction--I love that "What kind of books do you read?" is the opening statement, the first interaction between the speaker and this imaginary other). The combination of very sweet-sounding female lead vocals and strange (I can't think of a way to describe them...whiny? mournful?) male background vocals is perfect. This song twangs. It seems to trot like a tired and slow-moving horse.