cabaretlights.livejournal.com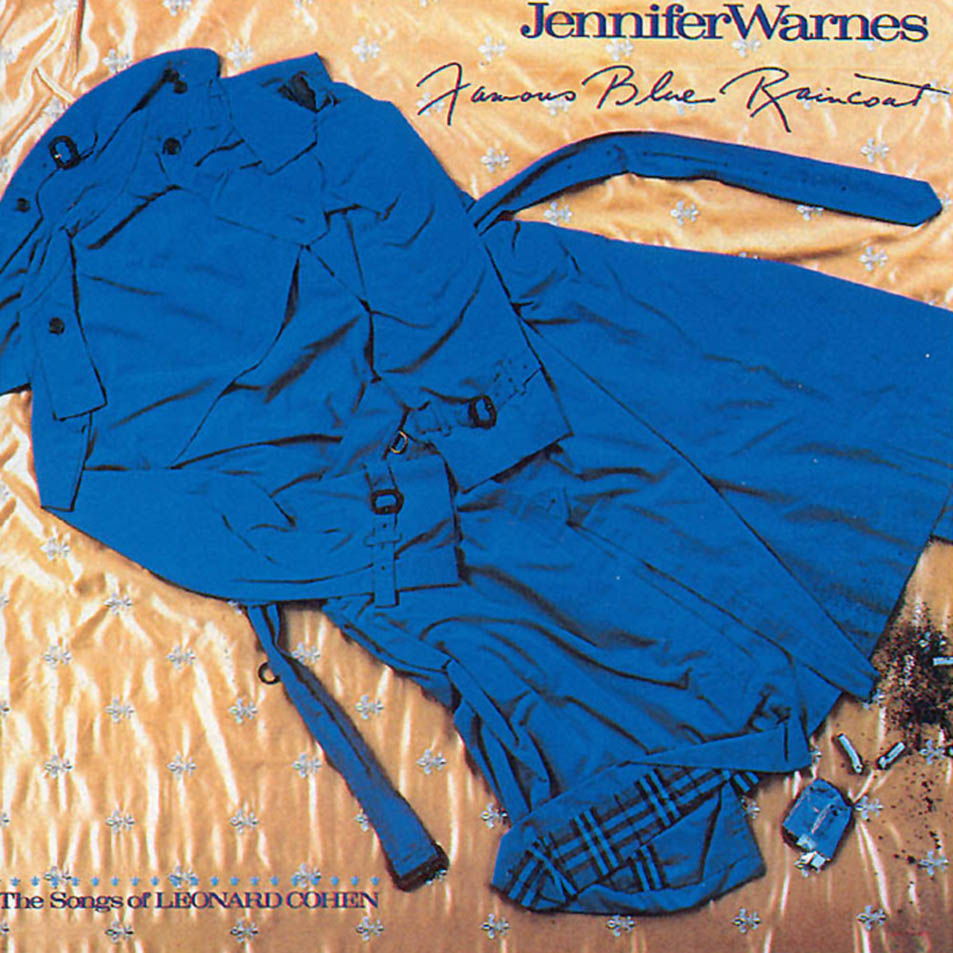 Joan of Arc
(
ft Leonard Cohen
)
Jennifer Warnes
Famous Blue Raincoat
1987
♥
: Like
Stevie Wonder's Musiquarium
-- this album, cover art and tracklisting, is replete with memories of my childhood (that basement music room; belting out the lyrics with my father). In fact, I think my earliest memories of Leonard Cohen's songs are actually from this collection of Cohen covers by Jennifer Warnes. I definitely remember being surprised when I heard his growling original of "First We Take Manhattan" (and even preferring Jennifer's version until about 2009 -- oof!). But Cohen's original version of that song -- and many other of his tracks from the late 80s -- featured J-Warnes' backup vocals. They even wrote a couple songs together -- which is why, even though this album is laden with nostalgia on my behalf, it's also a fairly objectively interesting musical artifact. I mean, how often is it that a singer is intimately involved in the gender-bending recreation of his own work?
The songs are totally different, totally hers, but they still bear the inimitable weight of Cohen's approval. It's like listening to a musical version of a Master's thesis -- directed by the advisor, but emotionally inspired by the student. You can't quite escape the advisor's influence, much as you try -- especially if your advisor is a world-renowned genius. So.
But in "
Joan of Arc,
" especially -- though true for all of them -- there is something rather inspired about switching the vocals to female. It's not that it's gender-bending, despite what I said earlier -- intentionally or not, for the most part Warnes picked songs which craft narratives as opposed to love letters. But to have a powerful female vocalist mellifluously crying out Cohen's guttural lyrics changes the tone and, in some respects, entire meaning of the songs. And how beautiful a testament to a brilliant writer: interpretation is key.
Warnes'
"Joan of Arc
" is beautiful. Beautiful, beautiful. It's beautiful when Cohen does it, too -- but Cohen does it as a waltz, in 3/4 time, sort of sweet and dance-y, very inoffensive (though that in itself makes a statement). The time signature isn't the only thing that changes completely in this version, though. In Warnes' hands -- and, of course, Cohen's -- the song becomes a haunting, sweeping, powerful duet between Joan of Arc (Warnes) and the fire that took her life (personified by Cohen, who covers his own lyrics -- in my opinion -- much more effectively here). It is a work of art.
But -- as with much of Cohen's work ------ for each new listener/reader, it's best if it speaks for itself.
I'll just say that while it is clearly Leonard Cohen and clearly lyrically brilliant and incomparable ---------- Jennifer Warnes' voice makes it magic.
(...and that in writing this post, I belted out the words just as loudly as I used to with my dad in the basement -- and oh my god, what a song to sing to.)