amethysting.livejournal.com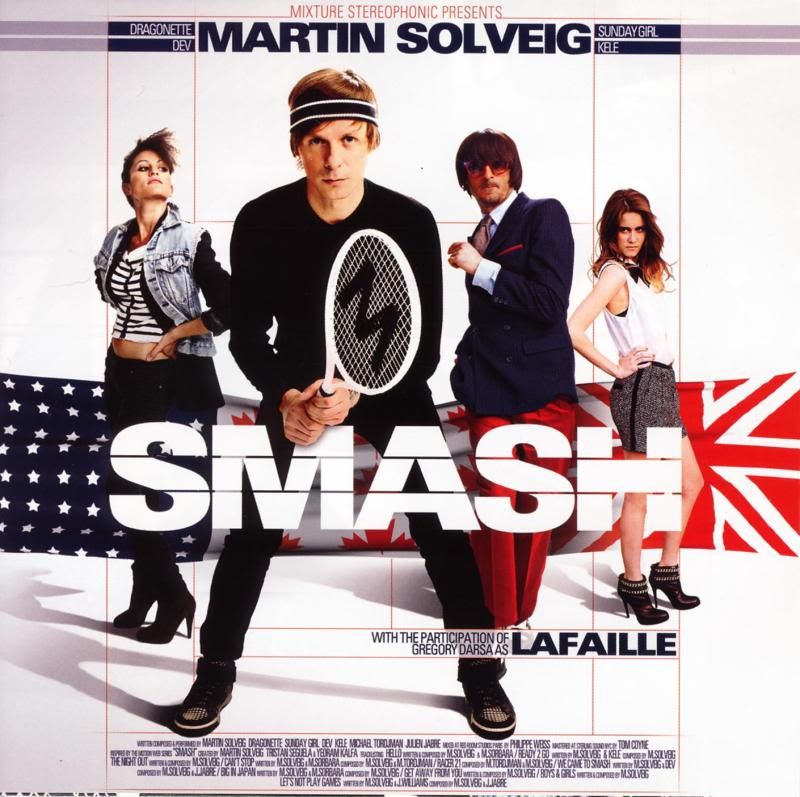 Hello
Martin Solveig (ft. Dragonette)
Smash
2011
Yes.
This is the song I
actually
decided to post.
I know I mentioned it to you in an excited wine-tinged reverie and didn't even think about posting it until today. I like posting a song that is true to my week and I would be totally lying if I didn't admit that I kept going back to this one.
Apparently I'm a little behind on the hit parade, because I only heard "Hello" for the first time on New Year's Eve. So. It's been stuck on repeat ever since. Like, my God, I love this song in a really sick way, man. It makes me bounce like I've got a pogo stick attached to my feet and always means busting out the BIG dance moves. Listening to it results in ugly-face--my closed eyes are like two asterisks and my mouth contorts into this Elvis-esque lip curl slash pout thing. I like listening to this loud. I love when those hand claps segue into that pounding dance beat at 1:15 (even though that beat is the same one that turns up on nearly all of the songs on the album, haha. It makes it seamless-like. Or something.). I love what the song is about (simple as it may be). It's like an (insanely catchy) anthem. I like that this girl is doing what she
wants
to do... that she is the one controlling the direction of her evening and she's dancing for nobody but herself.
Um, also, it will be pretty awesome to dance to at 52 posts, haha.